[osd_social_media_sharing]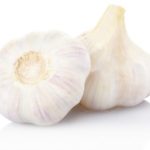 Foods That Help Relieve Allergies
Allergy sufferers know the symptoms all too well. Runny nose, itchy skin, breathing problems or irritability, the list goes on.  It's a wonder how anyone with allergies can ever feel comfortable and healthy.  The quest to help relieve allergies has become a
While there are numerous over the counter medications and prescription medication to alleviate allergy symptoms, such as bronchodilators, corticosteroids, nasal contestants and anti-histamines, these things can take a toll on your system or worse… make you dependent upon them.  Thankfully there are some natural remedies available that will help you in your quest to alleviate symptoms.  Here is a list of foods to keep in mind if you or someone you love is an allergy sufferer.
Garlic – Garlic actually strengthens your immune system, and contains antioxidants. Eating a piece of garlic a day can help protect your body from infections.
Turmeric – Turmeric has anti-inflammatory properties that can help cure allergies. By using some turmeric in your dishes you can help keep any inflammations at bay.
Yogurt – Probiotics which are the good bacteria found in Yogurt can help to minimize allergies and allergy symptoms as well as minimize and inflammation.
Fish – Fish contains Omega 3 fatty acids, which can help boost your immune system and prevent inflammation. Eating fish once a week can increase these benefits.
Vitamin C – Not just for when you have a cold. Vitamin C can help boost your immunity as well as prevent certain allergies. Consuming orange or lemon juices regularly can help you achieve these benefits.
Onions – Onions contain something called Quercetin. Quercetin is a compound that can reduce allergies. It can help to minimize inflammation and strengthen your immunity.
Vitamin E – While great for the complexion and prevention of wrinkles. Vitamin E which can be found in Avocados and other green vegetables can prevent certain types of allergies.
While allergy sufferers know there is no one cure for allergy symptoms, eating the above mentioned foods can help to make the goal to an allergy free lifestyle more attainable.
(Visited 197 times, 1 visits today)