[osd_social_media_sharing]
Winter Weather, Snow and Carbon Monoxide Poisoning: A Cautionary Tale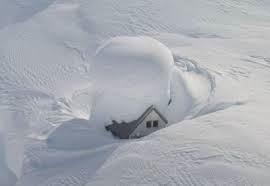 It seems this winter weather is never ending….and, in much of Canada at least; the snow levels keep getting higher and higher, with bitter cold preventing many outdoor activities. February hit us very hard with an overabundance of snow that seemed to continue almost every day of the month, relentless in its quest to blanket us completely; all leading to this cautionary tale and some much needed carbon monoxide prevention tips.
Last week, I woke up after a nightly storm had hit us again, and piled on yet another 10-15cm of snow. All I wanted to do was wake up and warm up with a nice hot shower, so I was quite surprised to find, after turning on my taps, that no hot water was coming out.
Was our state of the art "Hot-Water-On-Demand" tank broken? Irritated and cold, I grabbed the phone to call the Hot Water Tank rental provider in an effort to get a service appointment as soon as possible. But then, just as I was on hold ironically listening to a 'musac' version of Frozen's "Let it Go", it all came at me like a flood…my years of experience in the indoor air quality testing and environmental consulting field flashed before me, and the answer hit me like a ton of bricks…..I had no hot water, because my exhaust vent was likely blocked due to our most recent snowfall….and if that was block, what other exhaust vents were no longer properly venting due to being blocked by snow. I had given up shoveling the back and side yards 2 weeks ago as my efforts to contain the rising snow levels seemed futile. As a result, I hadn't checked the side of the house that housed our exhaust vents for at least a week. Were our carbon monoxide detectors on the verge of sounding an alarm? Were we potentially at risk for Carbon Monoxide Poisoning?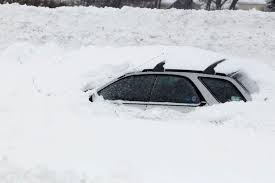 I quickly got dressed and made my way out the door to our side yard where I found both our hot water tank and furnace exhaust vents completely invisible and totally covered by snow. As I shoveled and cleared the vents, which incidentally enabled my hot water tank to once again perform its regular duty, I thought about how many of us take these vents for granted, and don't check on them as often as we should. This doesn't just apply to our homes. When starting our vehicles after a large snowfall, how many of us check to ensure our exhaust pipes are not buried and blocked. So here we stand with some gentle carbon monoxide prevention tips to help keep us safe over these winter and snow filled months:
• Regularly check your furnace, dryer and hot water exhaust vents to ensure they are cleared, unblocked and free from drifting snow.
• Make sure your Carbon Monoxide Detectors are functioning properly and all battery operated units are fully juiced.
• When cooking with your gas stove appliance, ensure you use your hood vent regularly and make sure it is properly vented to the building exterior.
• If using a generator, place it outdoors facing away from any windows, doors or vents. Never use a generator indoors….not even in the garage.
• Don't bring a hibachi or a gas powered grill indoors, even in the garage, to keep warm or cook with. These units should be kept at least 10 feet away from your home when in use to prevent contaminating your indodor air.
• When warming up your vehicle, make sure you check to ensure your exhaust pipe is clear and free from snow before you get in.
• Be a good neighbour, if you notice someone's exhaust vents are blocked, or know of an elderly neighbour who may not be able to check themselves, keep an eye out and give them a hand to help prevent any further carbon monoxide poisoning tragedies.
Keep safe and stay warm!
(Visited 699 times, 1 visits today)